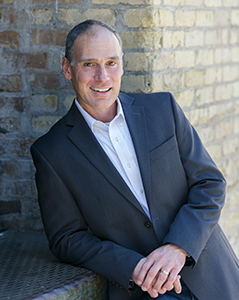 Matt Armstrong
Executive Director
Matt has a B.A. in elementary education from Wheaton College and an M.A. in Christian formation and ministry from Wheaton Graduate School. Upon graduation from college, Matt worked as a bilingual (Spanish) teacher in two Chicago-area public school districts. He taught grades K, 1, 6, and 7 before leaving teaching to engage with Crossroads Kids Club. In addition to working with Crossroads since 1998, Matt has also planted a church and served as its pastor. Having been both a pastor and a teacher, Matt has a passion for connecting churches to schools to share Good News with children. Matt is married to Adriana, and they have two amazing daughters, Gracie and Abbie. Matt enjoys running, reading, and spending time with his family.
Phone: 630-501-4374
E-Mail: matt@0dc.095.myftpupload.com
---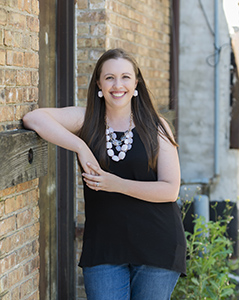 Katie Ki
Assistant Executive Director
Katie first heard about Crossroads while she was a student at Wheaton College in 2008. During her time at Wheaton, she served as the site director for Kids Clubs at two different schools over a period of three years. Katie earned two degrees from Wheaton: a B.A. in Spanish and a Master of Arts in Teaching (M.A.T.). After leaving Wheaton, she moved to Cambodia to teach English to university students and to engage in cross-cultural ministry with Cambodian youth. While in Asia, she met her husband, Sokion, who was serving on the pastoral team of a local Cambodian church. After getting married in 2014, they moved to Georgia, which is Katie's home state. She taught 3rd and 5th grades in a public school in the Atlanta area before relocating and joining Crossroads Kids Club's staff full time in 2016. Katie is passionate about uniting churches together to transform culture through evangelism and discipleship among youth. Katie, Sokion, and their daughter, Evelyn, now live in the Rockford (Illinois) area.
Phone: 630-504-2630
E-Mail: katie@0dc.095.myftpupload.com
Facebook: katie.sheffield.9
---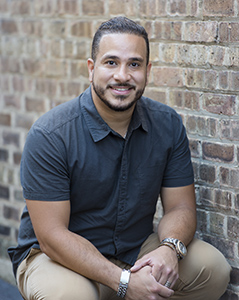 Robert Ortiz
Club Development Specialist
Robert grew up in a Christian home in Chicago. He graduated from Bethel College in Mishawaka, Indiana with a B.A. in Liberal Arts. He met his wife Amy during high school and they live in Schaumburg, Illinois, with their three children: Selah, Soelle and Silas. Robert has served in a variety of different roles and settings: from administrator at a local church to a merchandise manager for a clothing store. Robert's heart for teens and children is what led him to pastor his church's youth group since 2007 and to become the site director of their Kids Cub in 2012. Robert's vision and passion for the ministry has grown and he was able to join our staff team in 2014. His focus is on developing new clubs in Chicagoland and also providing support and assistance to established clubs throughout the nation.
Phone: 224-325-2331
E-mail: robert@0dc.095.myftpupload.com
Facebook: robert.ortiz.31924